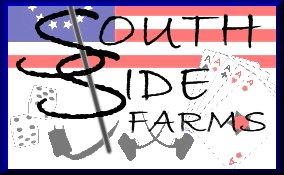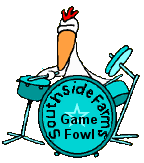 Southside Farms, in business since 1985, moved into a new facility in July 1997. Located in Southside, Tennessee, it is operated by Mundy & Michael. They have put tremendous effort into perfecting several breeds to offer some of the best game fowl in Tennessee. Among the breeds offered are:
KELSO
WHITE HACKLE
GREY
CLARET
ROUNDHEAD
and more...
Of special note are some Madigan we have that have been around since 1952. This breed was developed by Slim, who has been handling them since he was old enough to pour feed.
While the site is still under construction, we have several features of interest and will be continually updating, so bookmark now, and check back often. We will soon be adding information about upcoming events, schedules, pictures and many items for sale.
Don't forget to check out the Southside Store!